Get a direct price indication and request free quotes.
Welcome aboard!
Whether you are organising your annual company event with 400 employees or arranging a school trip for 30 children the transport is often the beginning and end of your event. We understand the importance of this and are happy to contribute to your event by making coach or minibus transport easy and carefree for you and your group.
We can cater to all occasions and group sizes. With vehicles starting from 4 seater people carriers, 16 seater minibuses, 24 seater mini-coaches all the way up to 72 seater coaches. If you have more, we can always assign a double decker coach and use multiple vehicles.
Queens Coaches has provided transportation for all types of occasions and events such as birthday parties, weddings, sports events, corporate events, group tours, school trips, stag/hen parties, day trips and more. Based in the United Kingdom, we know a thing or two about the yearly events this country has to offer. We have provided coach hire and minibus hire for The Royal Ascot, Wimbledon, The Golf Open, The Olympics, Cheltenham Races, Newmarket Races, Football Matches, Wireless Festival, Glastonbury, We Are Fstvl, Creamfields Festival to name a few.
Coach hire and minibus hire should be affordable. We offer cheap coach hire and minibus hire and do not compromise on quality. Contact us today by calling us, emailing us or take out a quote on website for a free quotation. Should you be happy to book, we will secure your booking and you won't need to worry about a thing until the day you travel.
- 0800 145 5117 - info@queenscoaches.com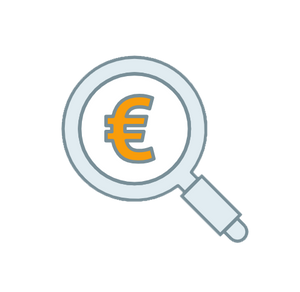 We give the cheapest prices
At Queens Coaches we work hard to make sure you get the right coach at the right price without any hidden costs.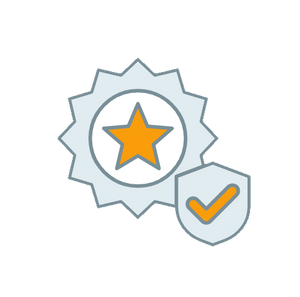 Safety and quality
We value quality and safety and therefore provide high quality coaches and minibuses that meet these criteria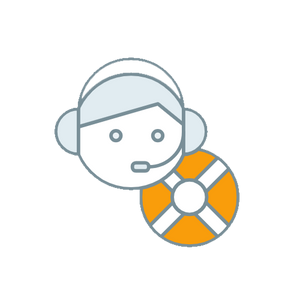 Personal support
Our customer service team is always happy to help to make sure that everything goes well with your transport.
A wide variety of coaches and minibuses for every event and group size.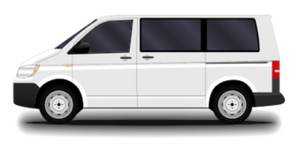 Taxivan
Taxi vans are employed for small groups up to 8 people for simple transfers such as to and from a hotel or train station. We can easily deploy several taxivans at the same time if your group needs to go to different locations. They come equipped with AC, seatbelts and radio.
Book a taxivan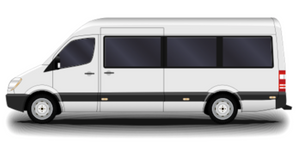 Minibus
A little larger than a Taxi van, mostly used for small groups up to 20 passengers. The quality can range from basic to luxurious depending on your requirements. Minibuses are mostly used for shorter distance because they have limited luggage space and no toilet.
Book a minibus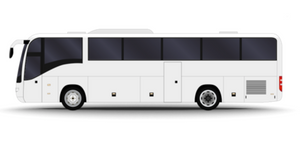 Mini-coach
Mostly used for school trips, tours or professional outings. Basically a smaller version of the standard coach but due to smaller size is more flexible in where it can go. Often will come with a TV, fridge, reclinable seats and so forth depending on your requirements.
Book a mini-coach

Standard Coach
A large, full sized coach. Coaches have lots of room for luggage making it perfect for long trips that take many hours. It is also referred to as a (standard) coach because this type of coach is most frequently used as it is perfect for groups ranging up to 66 people. The most standard size holds 50 seats. It often comes with a TV, reclinable seats, fridge and coffee bar (on request).
Book a coach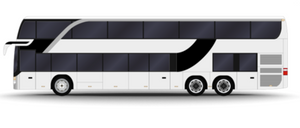 Double Decker
The biggest type of coach is a double-decker, which has an upper and lower floor and can transport up to 90 passengers. These buses are quite rare but extremely useful for transporting many people at once, for example for school trips or events with many people. A double-decker is often also cheaper than renting 2 'regular' buses with 50 seats when you are with a group of 70-90 people.
Book a double decker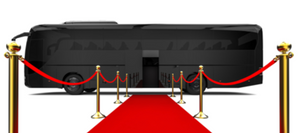 VIP / Partybus
We can also arrange special types of buses. The party bus is great for parties on the road. There's limited availability, so please book early to avoid dissapointment. They are more costly than regular buses, but they are also a lot more fun! VIP buses are often used for executive travel. Often equipped with a high-end audio system and tables and perfect for corporate events or parties.
Book a party bus
Customer Reviews
Amazing experience with this company. I made a last minute change and they accommodated in a very professional way and quick. The coach turned up on the right schedule, with a very welcoming attitude which made me felt like home. Never really into a long trip journey but the coach itself was very comfortable and pleasant.

Isabella Pope, Verified Review
I've had a great experience with this travel company. They were friendly and very helpful, providing me with all the information I needed on the day of the trip. I booked and was speaking to a friendly member of staff over the phone for a 3 day tour around Scotland with a group of friends, my husband and his family. Driver was fantastic.

Helen Spencer, Verified Review
Booked a coach trip for an international organisation. Our members were very happy with the service given, the driver was very helpful and pleasant. The coach was comfortable, clean and the temperature in the coach was also at a comfortable level. The sevice in hiring the coach was simple and efficient. No time wasting or nonsense.

Eun-Kyung Seung, Verified Review